Went to One Utama with the sister right after school.
Upon reaching, she complained that she was hungry, so we decided to try out Carl's Jr.
The serving is big, in fact dam big. But it's kinda pricey to be considered as economical fast food compared to McD. It will be cheaper if you just order the burger and get your drinks from the nearby supermarket.
Overall, the burger has a unique taste in it. I wouldn't say Carl's Jr. has the best burgers in town, but I reckon that you should try it out at least once. =)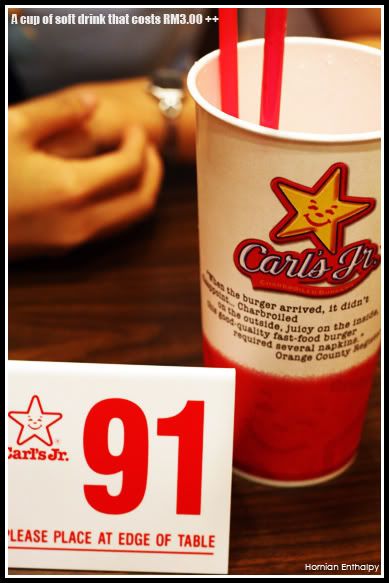 The reason I went to One Utama is to release stress from Physics. The subject physics is done for now. Chemistry will be next. =(