*Edited - Added a comparison photo of the Gotham City.*
If you have guessed it, the answer is KLCC.
Eman
,
Kinz
and I went to KLCC to do some night photo-shooting.
And behold, the photos I took. =)
Suria KLCC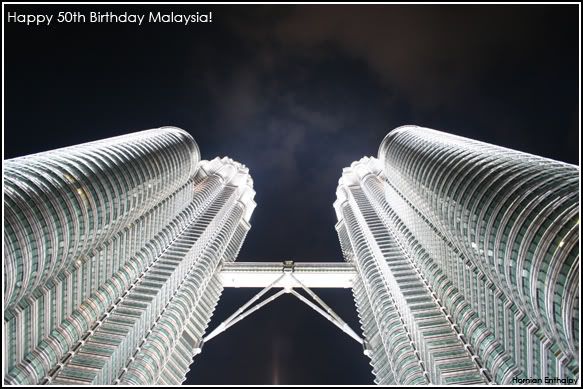 Eman thought that his flash would lighten up the towers more intensely and he gave it a try.
Kinz compared his Gotham City to mine. Well, I lost to him because mine was slightly out of focus.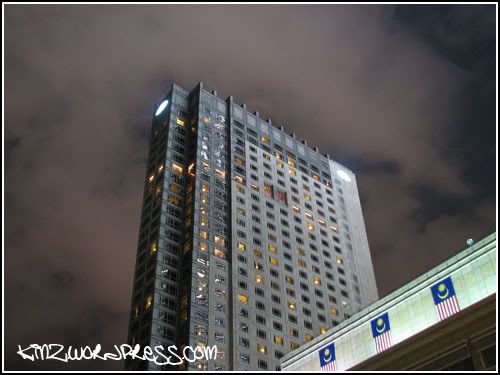 Kinz was working under a private News Station that day and he had to give live feedback to the station.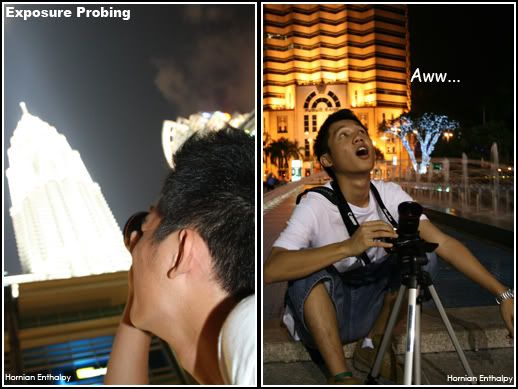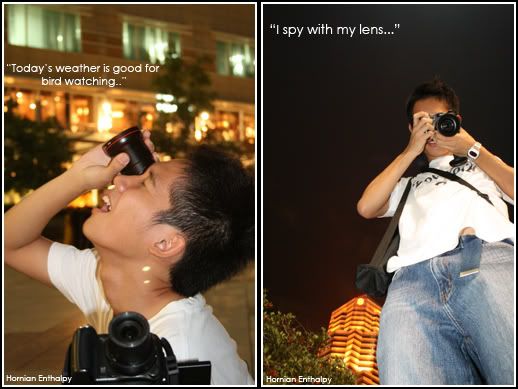 Bout the news reporting thing, I was just joking. But Eman looked piss because Kinz just couldn't stop snapping photos.
Tulaness
That's all folks! =)