Short Talk:
I'll be celebrating Merdeka at Le Meridien Kuala Lumpur tomorrow! Will do a review once I'm back. Meanwhile, you can check out the rooms
here
.

Two weeks ago, Justin, Gee, Ziyan and I went to the curve to celebrate Justin's 19th Birthday.
Who is Justin?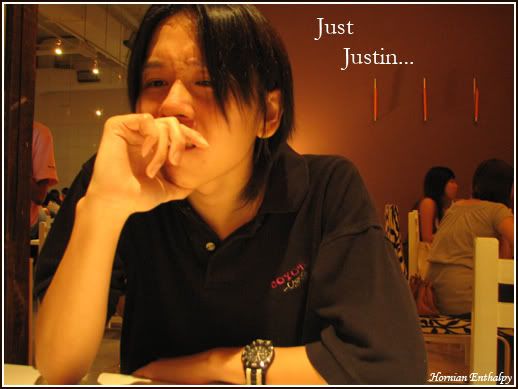 Justin was my guitarist because he already left the band, basketball buddy and a cool friend to hang out with.
We had our dinner at The Apartment and I shall let the pictures do the talking.
The interior design of the restaurant is superb. My apologies for not taking much of it. The owner of the restaurant renovated the place as if it is an apartment instead of a restaurant.
Besides that, the ambiance is more of a cozy theme. They even have beds cum chairs for you to sit and have a pillow fight with your friends. In this case, my partner in crime - Gee.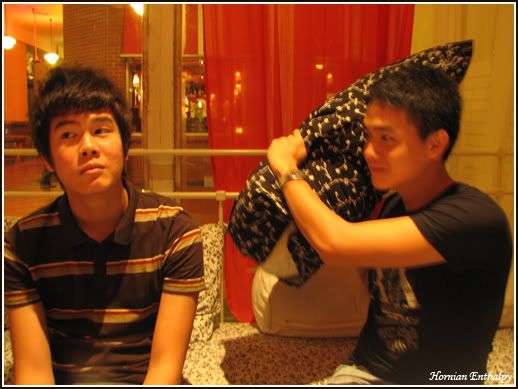 The design of the smoking area is wonderful too as if you're eating on a balcony.
While waiting for our food to be served, we took some crazy pictures. =P *Please don't kill me guys*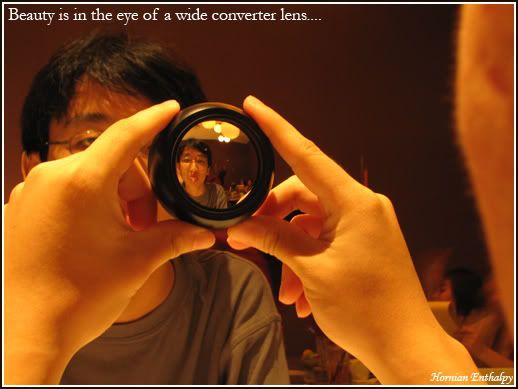 After moderate waiting, our food arrived.
First off, we have Roast Duck with Rice - Justin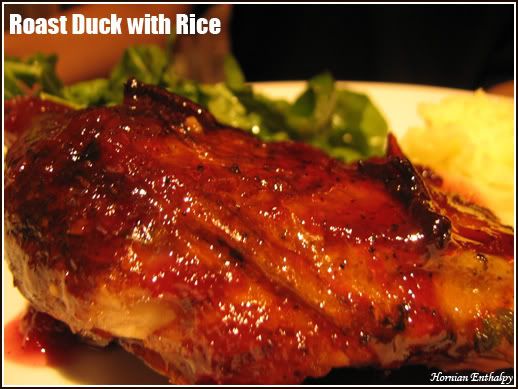 Followed by Ziyan's Cheese Baked Fish with Potatoes.
And then came Gee's English Lamb Curry with Bread.
Question:
What happens when you have this(photo below) added with rice?
You'll get a great combination and that was what I ordered for dinner.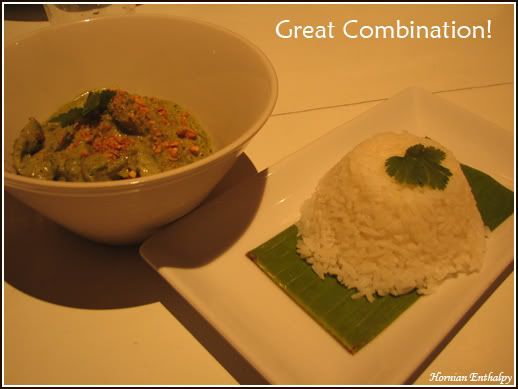 The food was delicious and the price was reasonable as well. *Around RM 20 per person*
But remember this, sky juice is charged at RM 2.00 per jug and additional rice will cost you RM 3.00 per serving.
I was so tempted by the curry that I had wasted RM 3.00 to order another plate of rice. Oh great!