I have a thing for donuts. So far, the best Boston Creme I had eaten is not from Dunkin Donuts but from a Canadian coffee chain,
Tim Hortons
.
Yesterday, friends and I went to the curve for grocery shopping. Basically accompanying someone to get the "7th book" (Harry Potter and the Deathly Hallows).
Saw a new donut store at the curve, Big Apple.
Donuts from Big Apple are not bad. But compared to its counterpart in Malaysia, Dunkin Donuts to be exact, the portion of the donut from Big Apple is smaller than Dunkin's donut despite paying the same amount of money. Although it's slightly pricey,yet the donuts from Big Apple are more delicious as compared to Dunkin Donuts.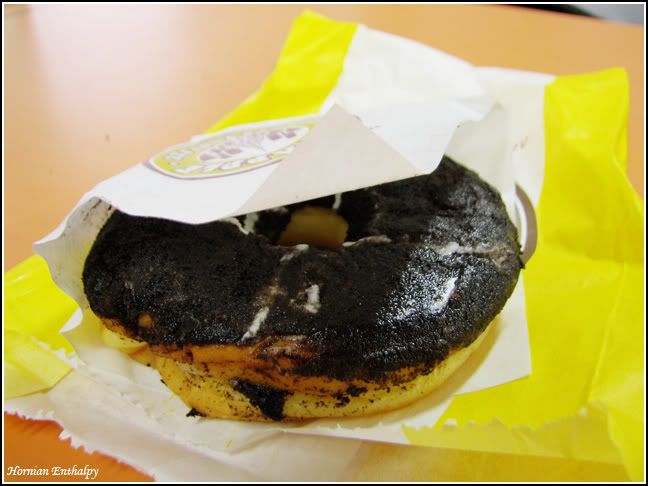 Alright, enough said, why don't you try it yourself? =)